Moist Heating Pad Provides High Quality Heat Therapy For The Neck
It has been established that normal water is really a more efficient heat conductor compared to air, actually, moist heat can permeate twenty-seven times more effectively compared to dry heat! Additionally, human body tissue is capable to be able to endure moist heat with higher temperatures as compared to dry heat. Because this strong heat permeates sore body tissue, circulatory system vessels enlarge, improving the blood flow in the area. The improved blood circulation alleviates swelling, delivers more oxygen, takes aside harmful toxins as well as waste materials regarding restorative healing, and offers pain relief . The Moist Heating Pad creates "hot fomentation compress" adding any water, to relieve the never-ending cycle involving soreness as well as muscular spasm and enable more all-natural movements plus comforting relaxation. It can be particularly useful in supplying alleviation coming from the discomfort of joint swelling, neck pain, fibromyalgia syndrome, muscle strains or TMJ pain.
Moist heat, to release muscular spasms, alleviate pain while increasing blood circulation in order to accelerate the body's all-natural healing process. Moist, in order to substantially improve the penetration strength involving heating as well as your body's response to heat therapies. Self-contouring material which contours to the body's shapes, intended for greatest contact of sore neck regions.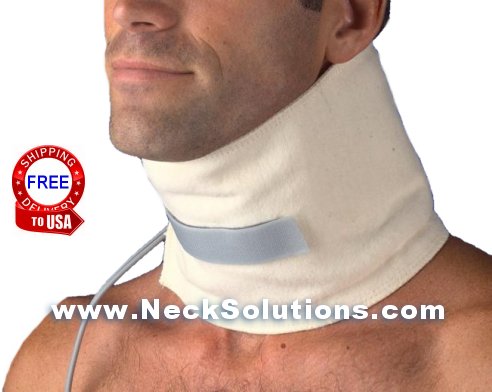 The Moist Heating Pad is designed with a special hand-held switch. Just press for heat, release to cool and alternate as often as you like. If you happen to doze off and your hand relaxes, the unit will cool as a safety feature.
Heat therapy can be generally ignored in the frantic quest with regard to pain alleviation, however basic research establishes this straightforward, all-natural approach may relieve pain greater than numerous more complicated, intrusive techniques. Heat therapy improves your own body's built in recovery ability through revitalizing blood circulation to get rid of harmful toxins as well as enhance the availability of , oxygen rich substances available to injured tissue. In the meantime, soothing heat functions in order to calm joint pain, decrease swelling, unwind tight muscle groups as well as quiet pain receptors.
Dimensions: 14″ x 7″
FREE SHIPPING for Continental U.S.A. Only | Outside U.S.A. Orders – Read Shipping Policy

All Customers: Read Shipping and Return Policies Prior To Placing Any Order!