Down Pillows With Feathers & Memory Foam For Additional Neck Support
These down feather pillows have two separate comfort zones. An ergonomically designed, body temperature reacting neck support is positioned by hand inside a separate section of the pillows and are stuffed with the soft, duck down and feathers for a great night's sleep. <read more>
Buy Down Pillows With Security & Privacy 24/7 – 365 Days A Year
Please note: These are hand made to order, so allow about 1 week to ship. Thanks!

FREE SHIPPING for Continental U.S.A. Only

  |   Outside U.S.A. Orders – Read Shipping Policy

All Customers:

Read Shipping and Return Policies Prior To Placing Any Order!
- Standard Down Pillows measure 20 x 26 in.
- Queen/King Down Pillows measure 20 x 32 in.
Both sizes in 4 or 5 inch height - select from drop down menu
4 inch is standard option
The design ensures proper neck support without the flattening effect the weight of the sleepers head typically has on ordinary down feather pillows.
If you have given up down pillows due to poor neck support, these real down and feather pillows with extra neck support provide the best solutions for those who love the fell of down pillows, but need support for their necks.
The internal view of the down pillows shows the Temperature Sensitive Memory Foam Neck Support
It is a feather/down combination pillow with a stationary gentle neck support for people who like the fluffy, cooling and gentle feel in other down pillows, but have grown tired of the lack of support when it comes the the neck while they sleep.
Down comes from the duck and goose feathers and is the soft layer under these feathers. A cluster of down is constructed out of thousands of small fibres, just like tiny natural cotton balls between the feathers and skin. Down helps to keep water birds warm and dry when they are swimming in water. Because of it's all-natural capability to draw water from the skin you won't awaken warm and sticky during the night. The combination with duck feathers and the memory foam neck insert makes these down feather pillows truly uniqe.
Filling For The Down Pillows
Premium quality down comes using duck feathers. Poultry and other fowls don't create down since they don't stay a substantial part of their lives in the water. 85 percent of the planet's production of down in addition to feathers originates from Asian countries; the rest of the 15 percent is mostly produced in Eastern European countries. Farm owners that bring up ducks as well as geese because of their meat market unprocessed feathers plus down to refining corporations worldwide, thus virtually no portion of the fowl is thrown away.
Features Of The Down Feather Pillows
The down and feathers used in the pillows are made thoroughly clean as well as sterile in the United States.
Durable cotton and polyester blend threading permits strength and a dual layer of ticking gives it an additional high-end feel.
The neck support utilizes premium quality memory foam that is durable as well as supportive inside the down and feather pillows . A great alternative to standard down pillows is our water filled down pillow
Each of the pillows is crafted by hand and meticulously inspected, ensuring the optimum quality and satisfaction.
Provides benefit for those who require an extra measure of neck support during sleep and are chiropractor recommended.
Comes in different neck support sizes.

Memory Foam Inserts For Down Feather Pillows

Memory Foam Insert Inside Down Feather Pillows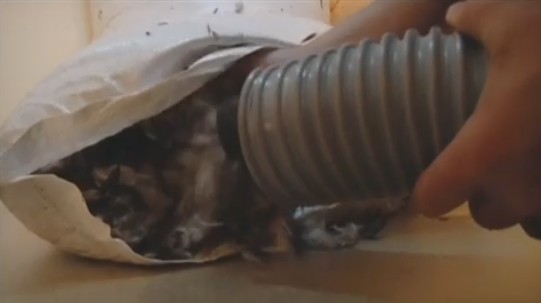 Cleaning & Sterilizing Feathers

Double Stitching For All Down Feather Pillows
If you need assistance, please contact Neck Solutions.